Every kid has a BUSINESS IDEA.
Let us show them how to turn it into reality!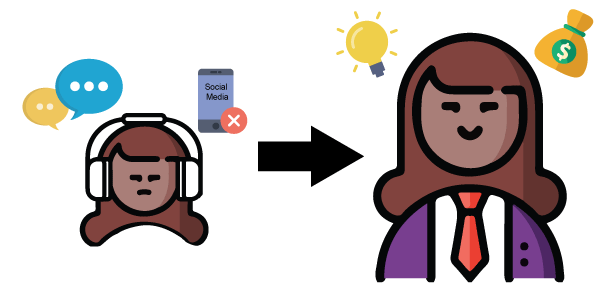 Why does my child need a Kid Business Mentor?
From our experience helping kids start businesses, we learned that children can get easily distracted with daily activities over time. At a young age, entrepreneurship can be difficult for a child to stay focused on. However similar to a child's first pet, a business needs to be taken care of in order to survive. An KidEntrepreneurship.com mentor will excite your child about entrepreneurship, answer their daily questions, and guide them through the obstacles of creating a successful business. We are their champions!
What's included with Kid Business Mentoring?
Paired with

Mentor
Your child will be paired with one of our mentors during their startup journey. The mentor will help your child build their business model and get their first sale!
Email

Support
Your child can email their mentor at anytime to ask questions and seek advice. It's comforting  to know that information is just a click away.
Parent

Connection
Parents are copied to all email communications between the child and KidEntrepreneurship.com mentor.
I have been getting sessions from
KidEntrepreneurship.com
since a few weeks ago and it has been insanely great. Each session is great and really useful, I sincerely like how each session is pretty focused on my needs and what I want to learn, Every time I don't understand something I can feel free to ask because I know they are there to help me. They are always understandable about the time and days I am available for the sessions. I completely recommend it 100%, BEST and MOST useful lesson I've ever gotten so far!